Tweedlemom's Rockin' New Year's Eve
Start of the evening. I'm in my green shirt from 1988 or something. Note the gin and tonic, and holiday beard.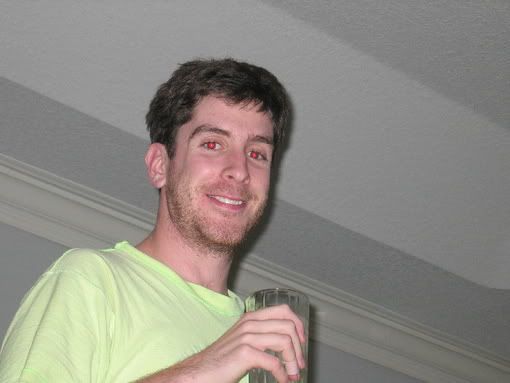 11:08 PM -- So, I'm at home with my allergies and my parents. We're having fun. We're playing gin, drinking gin, having tonic water spray all over the kitchen. and watching football. Michael Strahan is pretty pissed caused he got poked in the eye (tweedlemom read his lips: "Fuck this. Fuck these guys."). So far, they've mentioned Tiki Barber's 95 yard touchdown run 14 times. We'll have some pictures later (at least a picture of me in my mountain man beard). Back to the fun! I've changed into my #6 jersey (also probably circa 1988). That's how clever I am. A #6 for 2006!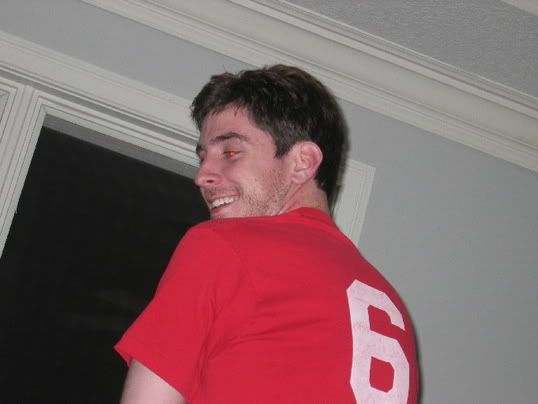 11:34 -- TM's RNYE party has fizzled. The game got boring. TD's falling asleep from time to time.
11:37 -- Last decision of 2005. Do we watch M*A*S*H or Dick Clark?
12:05 -- Mariah Carey looks like a giant ho. CNN asks for us to send in our party pictures. TM doesn't think they can handle them. TD brought in some popcorn to try and liven up the party, but it just wasn't happening.